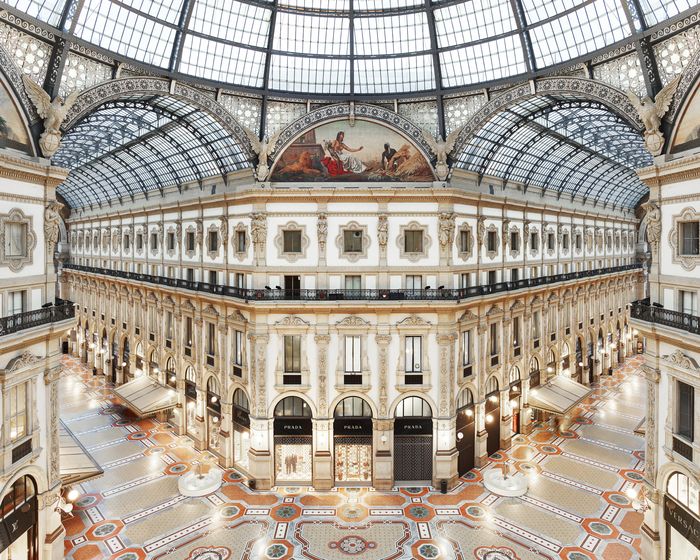 Visit the Galleria Vittorio Emanuele II even if you just browse Day one: Stop by at La Scala
After breakfast in Pasticceria Marchesi (Via Santa Maria alia Porta 11/a), a visit to Duomo Cathedral, the touchstone of Milan. Duomo, the heart of Milan, is the biggest Gothic cathedra in the world. After strolling in the interior of this magnificent cathedral, climb the 166 steps to the top for a splendid view of Milan.
Then a shopping trip to the `quadrilateral of fashion', synonymous with Milan, is essential. Wander the side streets of Via Montenapoleone, Via della Spiga, Via Santo Spirito, Via Sant'Andrea and Santa Maria Novella, Corso Magenta, to keep up with the latest trends in the stores and shop windows of fashion pioneers like Dolce & Gabbana and Tom Ford.
After an intense walk, you can try Bistrot Giacomo (Via Pasquale Sottocorno 6), the restaurant opened in the yard of the superb store Aspesi (Via Monte Napoleone 13) or the great c