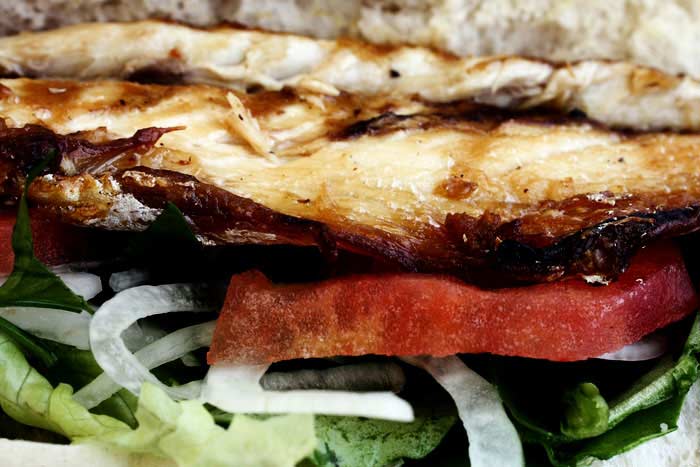 Customized Tour Istanbul – Fish in the Bread, what an attractive couple
The attractive couple, Fish and Bread, just like Bosphorus is the symbol of Istanbul. Personal Istanbul tours will introduce you to it.
The fish sandwich – an Istanbul institution. You simply need to go to the Eminonu end of Galata Bridge, then to the side of the bridge where Golden Horn is and then just follow the smell of freshly grilled fish…
For a century, maybe fishermen brought their catch from the Bosphorus and the Sea of Marmara to Istanbul's Galata Bridge over the Golden Horn for sale tour guide istanbul.
Istanbullians have always made the most of the city's seaside position. Walk along the Galata Bridge and you will always see people fishing, no matter what the weather is like. Local people know it and whenever they have the chance, they would enjoy the balik ekmek (fish and bread). For tourists, it is something they must learn and experience, though at first they might find it a bit fishy. After visiting the places of interest in customized tour Istanbul and especially after a Bosphorus boat trip; a fish sandwich is a great hunger reliever. Although Ephesus is on the Aegean coastline, it wasn't a tradition for people to have such a sandwich. Or maybe they didn't know about it. Definitely, they knew many other things. Enjoy a walking tour Ephesus to see and learn what they knew.
A grilled fish fillet inserted in a half loaf of bread
Balik ekmek – a grilled fish fillet inserted in a half loaf of bread with some lettuce and onion. A cheap and definitely healthier substitute to fast food customized tour istanbul.
Fish, just like Bosphorus is the symbol of Istanbul and private tour Istanbul. Fishermen, fishing boats, fish and bread are another thing that characterizes this cosmopolitan city.
A few fishermen came to the idea of cooking the fish they had caught. Right then and right on their boats and sell it to the passers-by ready-to-eat. They built grills and fryers on their boats and started feeding Istanbullians. There are many small restaurants that serve not only fish and bread, but fish plates as well. Fishing boats, though, anchored at the pier, add to the itself romantic adventure and experience of eating outside (not in a restaurant) by the sea. But first, you get your balik ekmek off the boat itself as it rocks to the waves in the sea. There are nice nooks with small plastic tables and chairs at the pier, and quick, friendly staff dressed in local outfits.