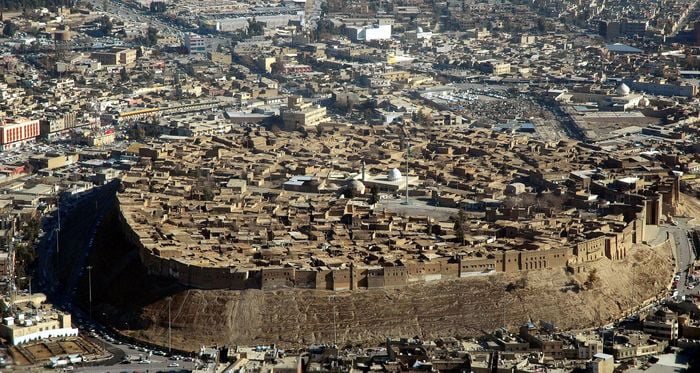 Arbil route opens
Turkish Airlines recently started flights between Istanbul and the city of Arbil in northern Iraq. The inaugural flight on the aircraft Safranbolu took off from Istanbul at 9:30 a.m. and landed in Arbil at 11:30.
Present on the flight were Finance Minister Mehmet Simsek, Energy and Natural Resources Undersecretary Metin Kilic and Turkish Airlines` Board Chairman Hamdi Topcu as well as a large number of businessmen and members of the press. Speaking at the ceremony in the northern Iraqi city of Arbil, Simsek said, "The Turkish and Kurdish people have been together for a thousand years. Nobody can break up our brotherhood. "
In a talk he gave at the ceremony, Turkish Airlines` Board Chairman Hamdi Topcu pointed out that Arbil is the airline`s 135th destination abroad and is now linked via Istanbul to 1,200 points around the world through the Star Alliance Group.
It`s easier than ever to fly to the Balkan countries
Turkish Airlines has launched a project dubbed, `Visa-free Balkans`, aimed at the Balkan countries which require no visa and between which travel is easy. Running flights to all capital cities in the Balkans, to which we have five hundred years of historic ties, Turkish Airlines offers special fares and travel packages with affiliated agencies for this project, which includes the destinations Zagreb (Croatia), Sarajevo (Bosnia- Herzegovina), Pristina (Kosovo), Skopje (Macedonia), Podgorica (Montenegro), Tirana (Albania), and Belgrade (Serbia).
Dosseldorf meeting
Attended by airlines and travel agencies, the Business Travel & Meetings Show was held recently in Dusseldorf.
A 70 square-meter stand mounted by Turkish Airlines` Dusseldorf Office dazzled visitors to the fair. While participants were given an overview of membership in Turkish Corporate Club, which provides a significant degree of advantages in travel budgets without ceding any of Turkish Airlines ` quality, our corporate customers were informed on its many advantages such as fare reductions, extra luggage rights, and the corporate club card.
It happened on the way to Venice
The Italian sun has brought relief to the downcast for centuries. The Tourist tells the story of a 21st century tourist who makes a trip to Italy, where the German poet Goethe traveled in 1786. Known for action films like Pirates of the Caribbean, Johnny Depp shares the lead with Angelina Jolie, who gave us Lara Croft, which suffices to tell us that we`re looking at another action-packed adventure. Frank, played by Depp, meets Jolie`s Elise and finds himself caught in the middle of an expected conflict. Venice meanwhile steals the scene.
Read More about Phrygian Valley