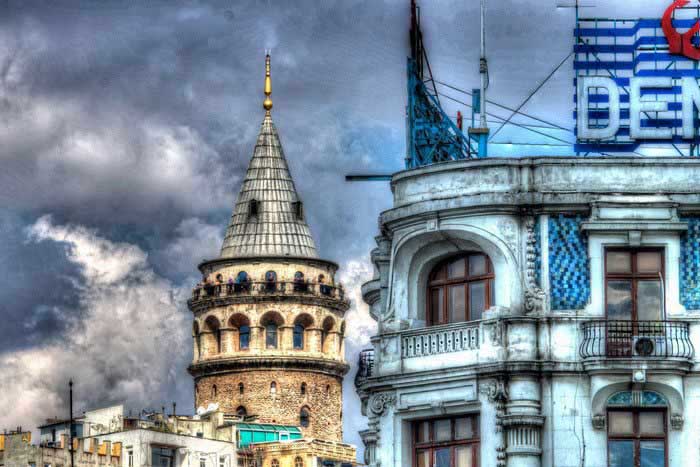 Guided Istanbul tour – enjoy the best views of Istanbul!
Pivate guided Istanbul tour like to introduce you the dungeon of the past, the tourist attraction of today. A fortress, an observation tower, a fire-control station… Why not a temptation for those who believe they can fly?! The Galata Tower – this is the place that gives you the best panoramic views of Istanbul as well as the most spectacular views of the Bosphorus. You can also enjoy the view of the Marmara Sea, the Topkapi Palace, the Golden Horn from the tower. You can even see the Princes' Islands, Hagia Sofia and the Sultanahmet Mosque (Blue Mosque) from there.
Istanbul is an endless fairytale. Its stories, the result of its rich history and culture, are ones that always attract visitors' attention. The city that spreads on two cintinents, Europe and Asia and has witnessed different civilizations and cultures is inviting to be discovered. Among its many interesting stories are the ones with towers in them. Do you remember the story about Rapunzel who got locked in a tower? A young girl that was all alone in the tower. And Istanbul with its Galata Tower has stories of beauty, agony and joy. However, Istanbul is not like the other cities. One of the best ways to get to know it is with Istanbul guided private tours. As the 'main character' of the private tours id the Tower, it's worth joining them istanbul fun tours.
Get on the wings of private guided Istanbul tour
Galata Tower is one of Istanbul's significant and notable landmarks. It is on the European side, in Old Pera (or Beyoglu district), where Golden Horn meets the Bosphorus. Emperor Aastasius built this old and important monument in 507. Originally, it was a lighthouse and people knew it as the Lighthouse Tower. Later, in 1348, Genoese colonists rebuilt the tower as the 'Tower of Christ' (Christea Turris in Latin). They did it at the highest point of the citadel of Galata district of Istanbul. The nine-storey tower is 66.90 metres high. Also, it was the city's highest structure when they built it. It is 35 metres above the sea level. The Galata Tower has an external diameter of 16.45 metres at the base. The diametre inside is 8.95 metres. And the walls are 3.75 metres thick. One can enjoy the four parts of Istanbul from the tower. People can see the Golden Horn, the Suleyman' Mosque, Haghia Sophia, the Blue Mosque and the Topkapi Palace. Not only that but also the Spice Market and the Bosphorus guided istanbul tour.